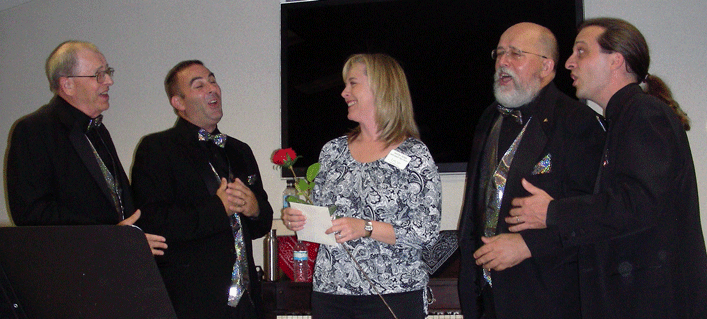 This is a picture of one of our quartets delivering a live Singing Valentine.  We surprise the Sweetheart often at work place and make her or him the center of attention on February 14, Valentine's Day. 
Listen to the song samples - Let Me Call You Sweetheart, Heart Of My Heart.
We deliver live by sending a barbershop quartet to sing for your sweetheart or we can deliver it over the phone.  
Watch a live delivery of a Singing Valentine- here. There are two more SV videos - heartfelt and funny.
To read what barbershoppers feel delivering Singing Valentines, please, read this collection of Magical Moments done by Keith Eckhardt - here
Click here to order.